Moonrotrip
Exclusive Trip Designer
Experience your dream romantic journey with Moonro. Our experts create unforgettable honeymoons and romantic trips, tailored just for you.
Design My Trip
About Moonro
Moonro's approach begins with a deep understanding of its audience. Drawing from the founders' extensive experiences, insights from experts, and a vast network of local connections, Moonro crafts and actualizes romantic journeys, including honeymoons, wedding anniversaries, surprises, and gifts.
Moonro caters especially to those who seek to maximize their destination's offerings while avoiding tourist crowds. It's ideal for independent travelers, families, and couples who desire the guidance of experts and the flexibility to choose their preferred dates.
Moonro; your gateway to designing dreamy, secure, and personalized private expeditions.
Services
Destination Selection

At Moonro, we start by understanding your unique preferences and desires. Based on this, we recommend the perfect destination for your getaway.

Once the destination is finalized, our team commences the expert design of your tailored journey.

Hotel Selection and Reservations

Once your destination is chosen and we have a clear understanding of your mood and preferences, we present a curated selection of proposed hotels.

After your confirmation, we take care of booking international and intercity flights. Our service extends to transportation from the airport to your accommodation, arranged with luxury cars for your comfort.

Should you desire it, we offer additional options to elevate your experience; like helicopter transportation for scenic air routes, private yachts or cruise ships, and the option to rent select Moonro cars, either for self-drive exploration or with a professional driver at your service.

Travel Itinerary Design

In this phase, we unveil a series of captivating cities and propose immersive travel routes tailored to your preferences. To ensure your journey is seamless, we prearrange essential tours and visits, alleviating any concerns during your travels.

Our travel design goes beyond the ordinary, curating activities that go beyond the scope of typical independent exploration. Imagine embarking on a safari tour through a protected area, honing your culinary skills with expert chefs to master local dishes, or enjoying an exclusive tour of your favorite artist's gallery.

Our meticulously designed trips can be tailored to your desired theme - whether you seek adventure, cultural enrichment, relaxation, or a harmonious blend of these elements.

Throughout your journey, seasoned local guides from Moonro will accompany you, providing their expertise to enhance your travel experience. Your level of guidance is entirely up to you, ensuring a personalized and tailored adventure.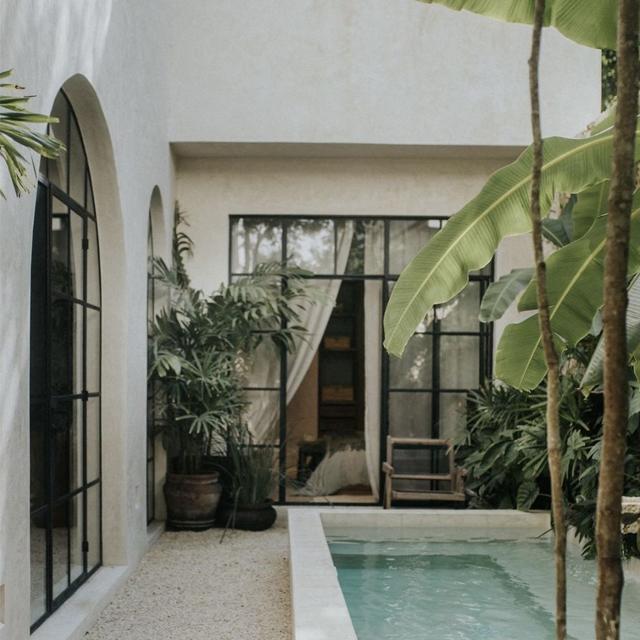 Support
As your travel date draws near and after gathering all necessary information, you can embark on one of the most extraordinary experiences of your life with absolute peace of mind and a profound sense of security. With Moonro, your assurance is paramount, ensuring your exclusive and dream-like journey unfolds in excellence and precisely tailored to your desires.
Throughout your expedition, we remain at your side as a steadfast source of support. Whenever needed, our local colleagues are readily available to attend to your needs on-site.
Destinations
A Symphony of Breathtaking Scenery and Nature, Harmonized with Luxurious Beachfront Retreats and Authentic Experiences.

Bali

Immerse in People, Culture, Yoga, and Surfing Amidst the Delicious culinary experiences.

Sri Lanka

A Dreamy, Romantic Getaway in Villas with Private Beaches or Overwater Havens. Enjoy Unrivaled Standards of Service and Culinary Delights on Resorts and private islands.

Maldives

A Fusion of History, Temples, Sun-Kissed Beaches, Cruise Adventures, and Tranquil Islands.

Thailand

Where Modern Beauty Meets Luxurious Travel, Infused with Desert Excitement.

Dubai

A Journey from Istanbul's allure to Cappadocia's wonder and Marmaris's coastal bliss. From urban gems to captivating architecture and serene beaches.

Turkey
Other Destinations
If you seek a different destination, Moonro stands ready to craft your desired journey.
To start designing your journey, please fill out the travel form. Our Moonro consultants will contact you shortly.